ABOUT US

We created our Yoga Shelter community beginning in West Bloomfield in 2004. Since then we have added locations in Royal Oak, Birmingham, Grosse Pointe, Rochester Hills, and Southfield.

At Yoga Shelter, our goal is to create a welcoming place where yoga is accessible and affordable for everyone. We offer an introductory membership to allow new students to get to know us without a large financial obligation. Each class is open to all strength and experience levels, and we offer a variety of affordable class packages to suit your needs.

It is said we are all works in progress; this is only true if we are doing the work! At Yoga Shelter the work is fun, exciting, innovative and inspiring. Our classes will help you create a healthier you because our teachers are experts, friendly and real. Yoga Shelter has changed the face of yoga from rigid, dogmatic and exclusive to flowing, personal, and inclusive. Everyone deserves Shelter and it's yours for the taking.

Don't wait another day, start taking classes now! There are over 267 (including all studios) classes to choose from. Enjoy the infinite benefits Yoga Shelter has to offer. There is nothing more important than you being at your best and there is no better place that can help you make that happen than Yoga Shelter… that is why so many people are shouting "Give me Shelter." We all look forward to meeting you today and helping you in any way we can.
Leadership Team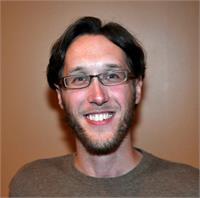 Director of Training & Retreats

Marty Time is an ERYT-200/RYT-500 yoga teacher and certified YogaMedics therapist. He has attended countless workshops and completed teacher trainings with Yoga Shelter, YogaMedics, and UpDog Yoga.

Now fifteen years into his practice, Marty has taught thousands of classes, hundreds of privates, and is in his fourth year of leading teacher trainings. Bringing a deep understanding of traditional yoga philosophies to his work, Marty has the ability to make the most complicated concepts accessible to his students.

Marty challenges those he works with to step out of their comfort zone and apply their growing knowledge of yoga to the exploration of everything from asana to life, helping students connect with their inner potential.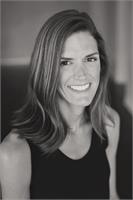 Janelle Beauchamp, CFO
janelle@yogashelter.com
Janelle Beauchamp is passionate about two things: yoga and numbers.
She obtained her BBA in Accounting from WMU in 2004 and has over 10
years experience working as an accountant for companies such as
McDonalds and U.S. Cellular.
Her love for yoga blossomed while
living in Chicago where she joined Core Power's teacher training
program in 2011. She dabbled in teaching yoga but decided number
crunching was still her forte so in 2014 when the opportunity came along to
work in accounting at Yoga Shelter she new she had found her calling.
In 2015 Janelle assumed the role of CFO for Yoga Shelter. She is
dedicated to the financial success of Yoga Shelter and takes every new
day as an opportunity to grow a company that provides a service so
enriching to our mind, body, and soul.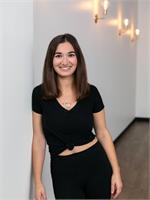 Director of Student and Team Relations Teacher emily@yogashelter.com Yoga helped me learn to love and accept myself, starting as a way for me to physically workout in a space that didn't leave me feeling insecure, and continuing as a space where I can go to quiet my mind, work out my body, and have a deeper connection with myself. The fact that yoga is so accessible to all body types makes it the most beneficial physical, mental, and spiritual practice. I began practicing at Yoga Shelter in 2014, and loved the community so much that working here seemed to be obvious. Yoga Shelter helped me through the post-degree blues and confusion, and I've grown so much through this job. When I decided decided to take the Spring 2016 teacher training program, I was nervous, but gained strength throughout which gave me the confidence to teach classes. I hope that I can bring positive energy to all my classes, and that every time we meet in our studio spaces, we can be appreciative of this beautiful practice and community.