Fusion
This class is taught by: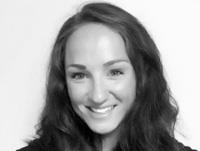 I come from a traditionally raised family with 2 great parents, & 3 siblings, an older brother and 2 younger sisters who mean the world to me. I have my degrees in Culinary Arts, Pastry Arts, Hospitality Management, Business Management and Marketing. I had my whole life planned, but then life happened. Through the tragedies and struggles, I was looking for something, anything that would get me through the day with some sort of real living in it, some meaning, some passion, I just didn't know what it was. I've always been athletic, but after some (yes, some) injuries I couldn't exercise the way I normally did. One day a co-worker mentioned she was going to a yoga class at the Yoga Shelter, and reluctantly, I tried it. I didn't think yoga was for me, I thought that people who did those kinds of movements and poses were 'weird'. When I went to the Yoga Shelter I was instantly in awe of the community, the environment, the type of yoga they were practicing, and the people. I felt a connection to the music and the messages in the classes. I learned that Yoga isn't just a physical practice, but a mental one, it's not only a work-out, but a work-in. Yoga is a way of life. We learn tools on our mat and in our studies that can be carried into our daily lives. That fascinated me. This was it! I finally found what I had been looking for all those years. I knew immediately I needed to be a part of it. I went back again and again and before I knew I was there every day. I went to the life and teacher training and it changed my life forever. I found myself and something I am passionate about with every fiber of my being. I couldn't be happier living the life I want to live! Peace, Love & Namaste, Brit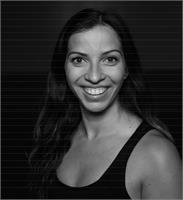 Mind, Body, Spirit & Rap Lyrics
I can't think of a better combination to promote stimulation and self-growth. Yoga Shelter is the place where these components come together; it's the place where we can dig in and see how badass we truly are. This is where we can exercise our bodies and ultimately our minds. Yoga has served as a catalyst for my spiritual growth and self-awareness; it has taught me to own my story vs. run from it. Yoga has given me the opportunity to work on myself, through myself. When we realize that the world is not out to get us, it is out to teach us, we begin to grow. We all have work to do, better to do the work in a supportive community with people who accept us for who we are in this moment, and honor who we are working on becoming.
"I've been working on myself and that's the most important work, even if you don't get paid for it"
-Big Sean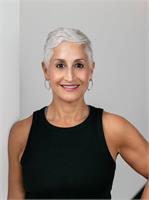 Marni Stone has a Master's Degree in Social Work and has been working in the field of health and wellness for over 25 years. She holds a variety of fitness certifications and has completed 2-200 RYT Yoga Certifications. She teaches everything from TRX classes to senior fitness, but believes that true wellness requires attention to more than just our physical selves. She has been practicing and teaching yoga sine 2004 and has found it to be the most gratifying of all the classes she teaches.
Marni's background in anatomy and alignment can be seen in every style of yoga that she teaches, as is evident in the way she sequences her yoga flows, and guides students between postures. She creates a safe environment for students to reach their edge in a pose, but reminds them to do so without ego. She creates complex but sensible flows while encouraging students to become their own teacher by monitoring their breath and their internal guidance system.
Marni encourages her students to practice without judgment or comparison, to move beyond the physical appearance of a pose towards more of an inward state of awareness. She believes that the greatest gift of yoga is to apply the lessons we learn on our yoga mat to other areas in our lives. Namely, that when we quiet the voice of our negative ego, and choose to connect to the peace and love within us, it helps us create more satisfying and joyful experiences.
I look forward to practicing with you soon,
Namaste,
Marni
Fusion between Slow Flow and Yoga Rocks
Upcoming classes: