Fusion
This class is taught by: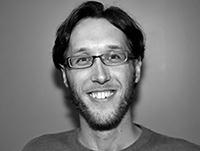 My practice began when I finally became willing to quit fighting life.

Way to long stuck inside the prison of my mind, I was looking outside for a quick fix, if I was smart enough I would figure it all out. Victory, just around the corner, was mine, or maybe it was the next corner....

The definition of insanity is madness. Keep chasing definitions and you will come up with words like foolish and absurd. And yeah that is my mind when caught up in my ego. Chasing. Anything and everything. Ludicrous.

Yoga hasn't magically changed me into perfect person, or given me the perfect life either. I am not enlightened, as those who know me well will attest. Yoga does give me the opportunity to practice reverence in the present moment. And in that moment, the opportunity to consciously make choices. Yoga does create health both physically and mentally.

The Shelter provides a safe place to practice checking inside in a world that is constantly pushing and pulling us outside. Yoga challenges us to use our body, to explore our mind's reactions to the sensations created. With a warm room, some great people and sweet tunes, it's a great workout. Life, and our edge are constantly changing. Yoga just is. Everyday we roll out our mat, We get to take action while we practice acceptance and kindness towards ourselves. Then maybe, on a good day, we can share that out in the world.

Whether I am in front of the room or have my mat rolled out next to you I look forward to sharing the practice with you.

Namaste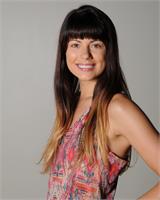 I found yoga half way through my undergrad at Wayne State University. For as long as I can remember I suffered from sever stress and anxiety. At the age of eighteen I was told I had extremely high blood pressure related to stress. I'd never really been the type of person to work out in a gym and after hearing about the number of benefits of yoga including reducing stress I figured I should give it a try.
After my first month of practicing I began notice subtle changes in my everyday life. It wasn't until I found the Yoga Shelter that I began to develop a consistent practice. Not only was my body growing healthier but so was my mind. I finally asked for a job at the Royal Oak studio because I knew that leaving my bar-tending job was the next step in truly changing my life. I have never been a part of a more supportive community than I was here, these people forgave me when I made mistakes and encouraged me to make better decisions. Most of all I made more friends than I had ever had before.
That year I decided to attend a RYT 200 training and it forever changed my life. As a philosophy major I began emerging myself in Vedanta, a spiritual philosophy that strengthened my yoga practice and understanding. It just made sense and gave me the knowledge to continue shedding unhealthy behaviors and relationships and develop a new connection with myself. My entire life I have searched for a way that I can help people and yoga has helped me find that within myself.
Now as a teacher nothing fills me with more joy then giving my students the motivation to challenge themselves physically and mentally both on the mat and off. Yoga has become more than a practice but a lifestyle, one that has allowed me to connect with a number of magnificent individuals. Yoga has improved my life more than I ever imagined and I can only hope to be able to share this practice with as many people as possible.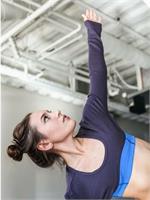 Hi! My name is Anjali and I discovered yoga at the age of 14. It was there, in a room full of sweaty people, falling over on my yoga mat, I felt an instant connection.
For many years I have been faced with body imagine issues. I struggled for such a long time to make peace with myself as a whole. After a couple years of yoga I started to realize that I am so much more than just a body, everyone is! Soon enough, I was able to deepen my practice and finally made some room for self love and self acceptance.
We learn in yoga that it is a process of release, letting go, in order to create space for better things. We learn that life does not have to be taken so seriously, and stumbling is part of the process no matter if we are on the mat or off.
We take a little bit of knowledge in every time we step onto out mats, and we welcome awareness. When people ask me why I decided to pursue teaching yoga, my response is always the same:
If I am able to help lead anyone else down that path of healing, self love, acceptance, patience and happiness, then it is all worth it.
This is why I teach, to give back. Working to make a space for others to connect, grow and build a loving relationship within.
"Where you are, is not who you are. -Circumstances." -Nayyirah Waheed
Can't wait to share the space with you!
-Anjali Romaniuk
Upcoming classes: