Steady (slow flow)
This class is taught by: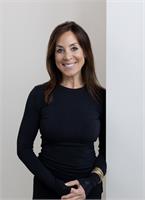 Missy Oleshansky, Ph.D., LP, RYT is a registered and certified yoga teacher, Yoga Medics therapist and board member, fully licensed clinical health psychologist, and a personal and professional life coach. Missy has studied and practiced yoga, psychology, stress management, and health promotion since 1992 in California and Michigan. She has earned a doctoral degree in clinical health psychology, two master's degrees, one in clinical psychology and one in educational psychology, and her certification in the teaching and philosophy of both Hatha yoga and Yoga Medics. In the capacities of psychology and yoga, Missy works with a diverse group of individuals. Missy helps guide and motivate children, adolescents, and adults with depression, anxiety, ADHD, Bipolar disorder, Eating disorders, substance abuse issues, chronic pain, marriage and relationship discord, transitional life stress, behavior problems, and low self esteem and low self confidence. Missy has found that almost everybody desires to strengthen his or her overall health and wellness. The practice of yoga is designed to help achieve holistic health. Physically, yoga helps strengthen the body and relax muscle tension. Mentally, yoga helps calm an overly stimulated and stressed mind. And spiritually, yoga helps peace, serenity, and gratitude manifest. Missy takes a holistic approach to teaching and practicing yoga and therapy. Missy's classes are fun and challenging and are suitable for both experienced and beginning practitioners of yoga.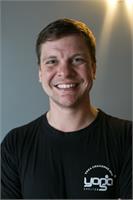 I've been hooked since my first class at Grand Valley State almost 6 years ago. Since then, yoga has helped my relationship with myself as well as my community. Each and every time we step onto a yoga mat we can learn something new about ourselves. No effort is lost. I'm honored to be of service at the Yoga Shelter and I look forward to growing better and better together.
Namaste
Our slow-burn hatha style is a fully guided foundation-building slow grounded flow.Most forms of yoga in the West can be classified as Hatha Yoga. Hatha simply refers to the practice of physical yoga postures, meaning your Ashtanga, vinyasa, Iyengar and Power Yoga classes are all Hatha Yoga. Focused on going deeper into the breath, you are encouraged to keep your eyes closed on this inward journey, enhancing the ability to pay attention to feelings, and relax into your body even in periods of discomfort. Working to build endurance, we explore the balance of effort and ease using slower, cumulatively deeper pose sequences with longer holds designed to engage and strengthen not only the major muscle groups but to functionally integrate the entire body. In this slower yet challenging practice, within the boundaries and framework of personal individual expression, "everybody" is presented the opportunity to articulate both breath and posture. A longer Savasana rests and restores body and the mind.
Upcoming classes: