Shelter Strong (vinyasa)
This class is taught by: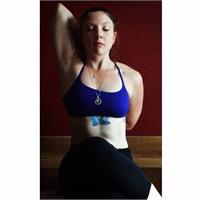 Hi! My name is Jessi and to me yoga has been a life saver. Literally. My journey into yoga started just as I was beginning treatment for my own mental health issues. I was afraid to know my true self, let alone accept that I had something innately wrong with my brain chemistry. But yoga taught me that true love with the self begins with just being able to follow the breath. It taught me to find calm in the whirlwind of thoughts. The Yoga Shelter is a place where I could go and feel welcomed no matter what kind of day I was having or where my mind was. It was, and is, a sanctuary. I am excited to be able to share my experiences and my journey with all who walk through the door and help facilitate their own journey to the self. The Shelter truly is a place where you can come as you are. I hope to see you in class. Namaste.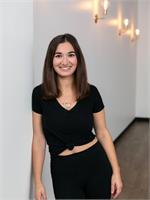 Director of Student and Team Relations Teacher emily@yogashelter.com Yoga helped me learn to love and accept myself, starting as a way for me to physically workout in a space that didn't leave me feeling insecure, and continuing as a space where I can go to quiet my mind, work out my body, and have a deeper connection with myself. The fact that yoga is so accessible to all body types makes it the most beneficial physical, mental, and spiritual practice. I began practicing at Yoga Shelter in 2014, and loved the community so much that working here seemed to be obvious. Yoga Shelter helped me through the post-degree blues and confusion, and I've grown so much through this job. When I decided decided to take the Spring 2016 teacher training program, I was nervous, but gained strength throughout which gave me the confidence to teach classes. I hope that I can bring positive energy to all my classes, and that every time we meet in our studio spaces, we can be appreciative of this beautiful practice and community.
Our signature hot vinyasa style, in a heated room. Have fun and empower yourself as you burn away the stress of the day. Prepare to sweat and increase both stamina and metabolism, as STRONG is a challenging, dynamic cardio-intensive practice at a faster pace. Sequences of continuous "flows" provide the opportunity to deepen breathing and detoxify body and mind as heat builds from within. Intelligent pose progression moves from basic to complex as we connect the movement to breath. Cues to maintain focus on alignment and sound structure to help work every muscle safely, increase flexibility and strength in the body. Students are led through a series of postures that "flow" together for a couple of rounds, then freedom is given to move and define your own pace, testing your own limits as you make your practice your own. Find your power, explore your edge and still have a little time to rest.
Upcoming classes: