Shelter Synergy (fusion)
This class is taught by:
I've been hooked since my first class at Grand Valley State almost 6 years ago. Since then, yoga has helped my relationship with myself as well as my community. Each and every time we step onto a yoga mat we can learn something new about ourselves. No effort is lost. I'm honored to be of service at the Yoga Shelter and I look forward to growing better and better together.
Namaste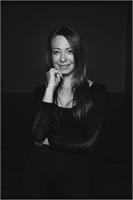 Lead Teacher
E-RYT200
It's amazing how life can change directions completely when you begin to do what you're meant to. I began teaching yoga the Autumn of 2014. Life beforehand was the usual ups and downs of a fun loving, soulful service industry Detroiter. Bartending was my main source of income. The other as a singer in a variety of bands, covers and originals. Both places I spent most of my time weren't very healthy. My life was the party. It wasn't taking me where I felt I needed to go. My spirit was in need of something more. I was ready for a change.
Yoga transformed my life in all areas. It has become my lifestyle. I have developed a plant-based diet, commitment to mental health, a daily yoga/meditation practice and making self-care a priority. Continuous work on myself keeps me honest and able to help you work through your own evolution in a safe space. I feel deeply connected to our community at Yoga Shelter. Throughout the past few years my passion for YS has been placed at every level of our company, finally landing in a lead teaching role and being a part of our Leadership Team. Among teaching all of our Signature Formats, I also teach Aerial Yoga, Floga, Kids Yoga, Workshops, Yoga 101, YTT, Co-Lead Retreats, offer private and group/private lessons, Yoga Parties and have a Mentorship Program. Inquire about any of these offers at woodman@yogashelter.com.
Our signature "power" yoga style is a fusion of Strong and Steady, ending with a little Still. By blending the detoxifying qualities of a vinyasa with the intensity of a slow burn we create an invigorating full-body flow where everybody can explore postures and principles while increasing strength and stamina. Start burning away toxins by generating heat with flowing Vinyasa movements of Ashtanga based Sun Salutations linked to the breath. Slowing down and stoking the fire with our breath, we focus on maintaining alignment and structural integrity with longer holds exploring standing, balancing, and even basic inversions. Confidently build endurance and increase flexibility, by aligning to the best version of yourself, working to explore the potential inside before recharging with a deep, relaxing savasana and stepping back into life outside.
Upcoming classes: