Fusion
This class is taught by: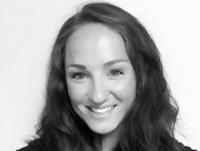 I come from a traditionally raised family with 2 great parents, & 3 siblings, an older brother and 2 younger sisters who mean the world to me. I have my degrees in Culinary Arts, Pastry Arts, Hospitality Management, Business Management and Marketing. I had my whole life planned, but then life happened. Through the tragedies and struggles, I was looking for something, anything that would get me through the day with some sort of real living in it, some meaning, some passion, I just didn't know what it was. I've always been athletic, but after some (yes, some) injuries I couldn't exercise the way I normally did. One day a co-worker mentioned she was going to a yoga class at the Yoga Shelter, and reluctantly, I tried it. I didn't think yoga was for me, I thought that people who did those kinds of movements and poses were 'weird'. When I went to the Yoga Shelter I was instantly in awe of the community, the environment, the type of yoga they were practicing, and the people. I felt a connection to the music and the messages in the classes. I learned that Yoga isn't just a physical practice, but a mental one, it's not only a work-out, but a work-in. Yoga is a way of life. We learn tools on our mat and in our studies that can be carried into our daily lives. That fascinated me. This was it! I finally found what I had been looking for all those years. I knew immediately I needed to be a part of it. I went back again and again and before I knew I was there every day. I went to the life and teacher training and it changed my life forever. I found myself and something I am passionate about with every fiber of my being. I couldn't be happier living the life I want to live! Peace, Love & Namaste, Brit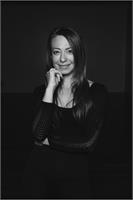 Lead Teacher
E-RYT200
It's amazing how life can change directions completely when you begin to do what you're meant to. I began teaching yoga the Autumn of 2014. Life beforehand was the usual ups and downs of a fun loving, soulful service industry Detroiter. Bartending was my main source of income. The other as a singer in a variety of bands, covers and originals. Both places I spent most of my time weren't very healthy. My life was the party. It wasn't taking me where I felt I needed to go. My spirit was in need of something more. I was ready for a change.
Yoga transformed my life in all areas. It has become my lifestyle. I have developed a plant-based diet, commitment to mental health, a daily yoga/meditation practice and making self-care a priority. Continuous work on myself keeps me honest and able to help you work through your own evolution in a safe space. I feel deeply connected to our community at Yoga Shelter. Throughout the past few years my passion for YS has been placed at every level of our company, finally landing in a lead teaching role and being a part of our Leadership Team. Among teaching all of our Signature Formats, I also teach Aerial Yoga, Floga, Kids Yoga, Workshops, Yoga 101, YTT, Co-Lead Retreats, offer private and group/private lessons, Yoga Parties and have a Mentorship Program. Inquire about any of these offers at woodman@yogashelter.com.
Fusion is heated, a blend of flowing and holding. Create internal heat with sun salutations then the class shifts to a slower pace, holding postures. Recommended for students with some yoga experience.
Upcoming classes: