Yin & Massage
This class is taught by: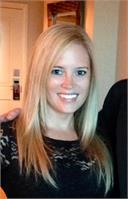 I was introduced to the world of yoga a few years ago through the group fitness industry and have since been able to train with and learn from some amazing yogis and yoginis. In my years of teaching yoga I have seen what an immense impact the practice can have on so many people. I have been greatly impacted by my person yoga practice and have had the opportunity to see the amazing ways yoga has helped so many of the students that have sweat,cried and grown on the floors of my classes. I am so grateful to be able to continue to share my practice and grow this amazing community with Yoga Shelter! I can't wait to meet everyone!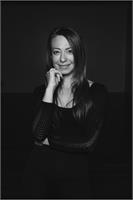 Lead Teacher
E-RYT200
It's amazing how life can change directions completely when you begin to do what you're meant to. I began teaching yoga the Autumn of 2014. Life beforehand was the usual ups and downs of a fun loving, soulful service industry Detroiter. Bartending was my main source of income. The other as a singer in a variety of bands, covers and originals. Both places I spent most of my time weren't very healthy. My life was the party. It wasn't taking me where I felt I needed to go. My spirit was in need of something more. I was ready for a change.
Yoga transformed my life in all areas. It has become my lifestyle. I have developed a plant-based diet, commitment to mental health, a daily yoga/meditation practice and making self-care a priority. Continuous work on myself keeps me honest and able to help you work through your own evolution in a safe space. I feel deeply connected to our community at Yoga Shelter. Throughout the past few years my passion for YS has been placed at every level of our company, finally landing in a lead teaching role and being a part of our Leadership Team. Among teaching all of our Signature Formats, I also teach Aerial Yoga, Floga, Kids Yoga, Workshops, Yoga 101, YTT, Co-Lead Retreats, offer private and group/private lessons, Yoga Parties and have a Mentorship Program. Inquire about any of these offers at woodman@yogashelter.com.
Our yin style class is a simple series of restorative poses held extended periods of time. Attention to the breath gently stretches the body, and longer holds naturally allow a opening of the body deep into the connective tissues. Taking time to reflect and be in our body, we discover a depth and a greater range of motion, while appreciation leads towards a profound acceptance that comes through this practice of surrender and letting go. Poses throughout class will be accompanied with a relaxing massage and gentle adjustments to help you relax and surrender. A long and luxurious Savasana will help to seal in the benefits of this healing and re-energizing class.