Shelter Strong (Vinyasa)
This class is taught by: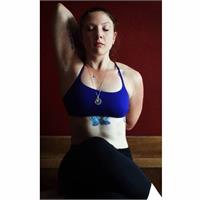 Hi! My name is Jessi and to me yoga has been a life saver. Literally. My journey into yoga started just as I was beginning treatment for my own mental health issues. I was afraid to know my true self, let alone accept that I had something innately wrong with my brain chemistry. But yoga taught me that true love with the self begins with just being able to follow the breath. It taught me to find calm in the whirlwind of thoughts. The Yoga Shelter is a place where I could go and feel welcomed no matter what kind of day I was having or where my mind was. It was, and is, a sanctuary. I am excited to be able to share my experiences and my journey with all who walk through the door and help facilitate their own journey to the self. The Shelter truly is a place where you can come as you are. I hope to see you in class. Namaste.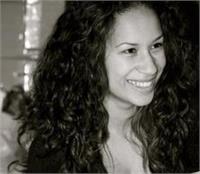 My journey into yoga began my junior year of high school. Since then I have become a birth doula, yoga teacher, aerial arts enthusiast, and an avid collector of quotes (most of which I can paraphrase pretty well). My passion to teach comes from the desire to create a space in which others can connect, listen, and build a compassionate loving relationship with themselves. I strive to empower others and constantly spread love. I practice yoga both on and off the mat to work on the most important relationship I will ever have - my relationship with myself. It takes courage, trust, and a willingness to be a little uncomfortable at times, but I assure you it is the most important and fulfilling work we can do not only for ourselves, but also for others. I simply cannot wait to share this journey with you! Namaste :)
Upcoming classes: