Shelter Synergy (fusion)
This class is taught by:
Hi! My name is Jessi and to me yoga has been a life saver. Literally. My journey into yoga started just as I was beginning treatment for my own mental health issues. I was afraid to know my true self, let alone accept that I had something innately wrong with my brain chemistry. But yoga taught me that true love with the self begins with just being able to follow the breath. It taught me to find calm in the whirlwind of thoughts. The Yoga Shelter is a place where I could go and feel welcomed no matter what kind of day I was having or where my mind was. It was, and is, a sanctuary. I am excited to be able to share my experiences and my journey with all who walk through the door and help facilitate their own journey to the self. The Shelter truly is a place where you can come as you are. I hope to see you in class. Namaste.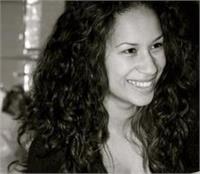 My journey into yoga began my junior year of high school. Since then I have become a birth doula, yoga teacher, aerial arts enthusiast, and an avid collector of quotes (most of which I can paraphrase pretty well). My passion to teach comes from the desire to create a space in which others can connect, listen, and build a compassionate loving relationship with themselves. I strive to empower others and constantly spread love. I practice yoga both on and off the mat to work on the most important relationship I will ever have - my relationship with myself. It takes courage, trust, and a willingness to be a little uncomfortable at times, but I assure you it is the most important and fulfilling work we can do not only for ourselves, but also for others. I simply cannot wait to share this journey with you! Namaste :)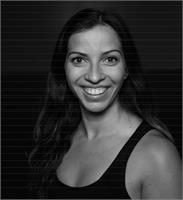 Mind, Body, Spirit & Rap Lyrics
I can't think of a better combination to promote stimulation and self-growth. Yoga Shelter is the place where these components come together; it's the place where we can dig in and see how badass we truly are. This is where we can exercise our bodies and ultimately our minds. Yoga has served as a catalyst for my spiritual growth and self-awareness; it has taught me to own my story vs. run from it. Yoga has given me the opportunity to work on myself, through myself. When we realize that the world is not out to get us, it is out to teach us, we begin to grow. We all have work to do, better to do the work in a supportive community with people who accept us for who we are in this moment, and honor who we are working on becoming.
"I've been working on myself and that's the most important work, even if you don't get paid for it"
-Big Sean
Our signature "power" yoga style is a fusion of Strong and Steady, ending with a little Still. By blending the detoxifying qualities of a vinyasa with the intensity of a slow burn we create an invigorating full-body flow where everybody can explore postures and principles while increasing strength and stamina. Start burning away toxins by generating heat with flowing Vinyasa movements of Ashtanga based Sun Salutations linked to the breath. Slowing down and stoking the fire with our breath, we focus on maintaining alignment and structural integrity with longer holds exploring standing, balancing, and even basic inversions. Confidently build endurance and increase flexibility, by aligning to the best version of yourself, working to explore the potential inside before recharging with a deep, relaxing savasana and stepping back into life outside.
Upcoming classes: