Steady (slow flow)
This class is taught by: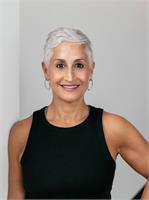 Marni Stone, M.S.W. E-RYT.
Marni has been working in the field of health and wellness for over 25 years. Formerly as a group fitness instructor, program supervisor and personal trainer and presently as a yoga teacher and psychotherapist. She holds a master's degree in social work from the University of Michigan and has completed 2-200 hour RYT yoga certifications. She has been teaching yoga since 2004 and recently opened Mindful Solutions, a psychotherapy practice in Farmington Hills, Michigan. As a solution focused therapist, she uses mindfulness and progressive relaxation techniques to help clients cope with difficult emotions and improve their relationships. Marni's background in anatomy and alignment is evident in the way she sequences her yoga flows and guides students in and out of postures. She encourages participants to explore how the physicality of a pose can be used as a means to connect more deeply with themselves. She believes that when we become more present in our bodies and harnesses the power of our breath we can learn to quiet our inner critic and find peace and joy both on and off the yoga
mat.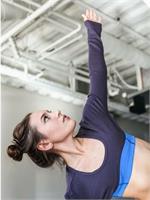 Hi! My name is Anjali and I discovered yoga at the age of 14. It was there, in a room full of sweaty people, falling over on my yoga mat, I felt an instant connection.
For many years I have been faced with body imagine issues. I struggled for such a long time to make peace with myself as a whole. After a couple years of yoga I started to realize that I am so much more than just a body, everyone is! Soon enough, I was able to deepen my practice and finally made some room for self love and self acceptance.
We learn in yoga that it is a process of release, letting go, in order to create space for better things. We learn that life does not have to be taken so seriously, and stumbling is part of the process no matter if we are on the mat or off.
We take a little bit of knowledge in every time we step onto our mats, and we welcome awareness. When people ask me why I decided to pursue teaching yoga, my response is always the same:
If I am able to help lead anyone else down that path of healing, self love, acceptance, patience and happiness, then it is all worth it.
This is why I teach, to give back. Working to make a space for others to connect, grow and build a loving relationship within.
"Where you are, is not who you are. -Circumstances." -Nayyirah Waheed
Can't wait to share the space with you!
-Anjali Romaniuk
Upcoming classes: