Shelter Synergy (fusion)
This class is taught by: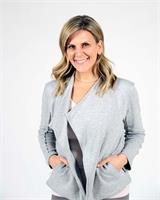 My main focus as a teacher is to help folks practice compassion, experience joy & live wholeheartly. I act as a guide to break away from our cultural ideal of perfectionism to help folks live with more freedom. I love quotes, feeling inspired, connection, community & good music (the kind that makes you want to sing along). The practice of yoga has taught me that the true yoga is living off my mat. It is in the realness of a conversation, laughter & tears shared, and embracing authenticity. Throughout the years, I have done several yoga and therapy trainings. My journey as a yoga teacher started in 2007 and I will forever be a student of life.
"A moment of self-compassion can change your entire day. A string of such moments can change the course of your life." Christopher Gemer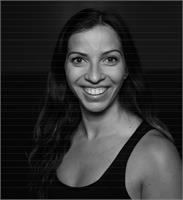 Mind, Body, Spirit & Rap Lyrics
I can't think of a better combination to promote stimulation and self-growth. Yoga Shelter is the place where these components come together; it's the place where we can dig in and see how badass we truly are. This is where we can exercise our bodies and ultimately our minds. Yoga has served as a catalyst for my spiritual growth and self-awareness; it has taught me to own my story vs. run from it. Yoga has given me the opportunity to work on myself, through myself. When we realize that the world is not out to get us, it is out to teach us, we begin to grow. We all have work to do, better to do the work in a supportive community with people who accept us for who we are in this moment, and honor who we are working on becoming.
"I've been working on myself and that's the most important work, even if you don't get paid for it"
-Big Sean
Our signature "power" yoga style is a fusion of Strong and Steady, ending with a little Still. By blending the detoxifying qualities of a vinyasa with the intensity of a slow burn we create an invigorating full-body flow where everybody can explore postures and principles while increasing strength and stamina. Start burning away toxins by generating heat with flowing Vinyasa movements of Ashtanga based Sun Salutations linked to the breath. Slowing down and stoking the fire with our breath, we focus on maintaining alignment and structural integrity with longer holds exploring standing, balancing, and even basic inversions. Confidently build endurance and increase flexibility, by aligning to the best version of yourself, working to explore the potential inside before recharging with a deep, relaxing savasana and stepping back into life outside.
Upcoming classes: