SUP Yoga
This class is taught by: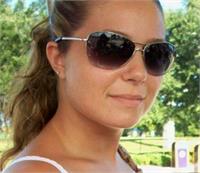 As a busy wife and mom of 3, I began exploring yoga in 2003 as a way to stay fit. It only took a few months until I developed a serious relationship with my yoga practice, practicing at nearly every studio in the tri county area. After losing both of my parents to cancer, it hit me; I was looking for something more than just a work out. I started looking for anything and everything health related, learning and absorbing like a sponge. In 2013 I discovered Yoga Shelter. I immediately fell in love. I found something inherently different, it was more than just a work out, it was a chance to work in. I found an amazing, inspiring community. Teachers encouraged me to work on what really matters; connecting with my true self, personal and spiritual growth, and taking my practice off the mat. I connected and fell in love. I continued practicing at the studios everyday. Started working at the front desk, in spring of 2014 went to Yoga Shelters Life and Teacher Training. I continued to pour my heart and soul into the studios. Became Asst. Manager of the Birmingham studio, then Studio Director, and eventually transferred to be the Studio Director of the West Bloomfield studio. I completed a second Teacher Training with Yoga Shelter in the summer of 2015. I continue to pursue education in yoga and the healing arts. I'm one of you; curiously passionate about life, yoga, health, and business.
It's time to float your yoga! Merge your love of yoga with the amazing experience of floating on the waters surface, with SUP (Stand Up Paddleboard) Yoga. SUP Yoga is a fun safe activity for all ages.
Meet at Mercer Beach in Walled Lake. Across the street from That's WasSUP's location (141 E. Walled Lake Dr.)
$50 each session. Session cost includes board, anchor, paddle, and life vest. If you own your own board, cost is $20, will need to provide your own anchor too. Pre-Registration at Yoga Shelter required. Registration closes the Friday before each session.
Must be 18+ or have guardian present.
Please call 248-538-0200 with any questions.