Marni Stone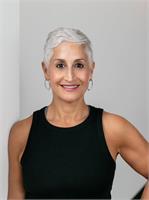 Marni Stone, M.S.W. E-RYT.
Marni has been working in the field of health and wellness for over 25 years. Formerly as a group fitness instructor, program supervisor and personal trainer and presently as a yoga teacher and psychotherapist. She holds a master's degree in social work from the University of Michigan and has completed 2-200 hour RYT yoga certifications. She has been teaching yoga since 2004 and recently opened Mindful Solutions, a psychotherapy practice in Farmington Hills, Michigan. As a solution focused therapist, she uses mindfulness and progressive relaxation techniques to help clients cope with difficult emotions and improve their relationships. Marni's background in anatomy and alignment is evident in the way she sequences her yoga flows and guides students in and out of postures. She encourages participants to explore how the physicality of a pose can be used as a means to connect more deeply with themselves. She believes that when we become more present in our bodies and harnesses the power of our breath we can learn to quiet our inner critic and find peace and joy both on and off the yoga
mat.
Marni Stone instructs the following:



Our slow-burn hatha style is a fully guided foundation-building slow grounded flow.Most forms of yoga in the West can be classified as Hatha Yoga. Hatha simply refers to the practice of physical yoga postures, meaning your Ashtanga, vinyasa, Iyengar and Power Yoga classes are all Hatha Yoga. Focused on going deeper into the breath, you are encouraged to keep your eyes closed on this inward journey, enhancing the ability to pay attention to feelings, and relax into your body even in periods of discomfort. Working to build endurance, we explore the balance of effort and ease using slower, cumulatively deeper pose sequences with longer holds designed to engage and strengthen not only the major muscle groups but to functionally integrate the entire body. In this slower yet challenging practice, within the boundaries and framework of personal individual expression, "everybody" is presented the opportunity to articulate both breath and posture. A longer Savasana rests and restores body and the mind.