Tzvi Raviv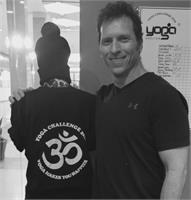 Tzvi Raviv, CEO
tzvi@yogashelter.com
Tzvi is passionate about community building, leadership development, and behavioral economics. He believes that yoga is a wonderful tool to inspire more great leaders, and uplift communities.
Tzvi holds an MBA from the Heller School for Social Policy and Management and a Master's from The Hornstein Jewish Professional Leadership Program, both at Brandeis University. Tzvi and his wife, Ariella, met at Brandeis.
Tzvi Raviv is currently not instructing any classes.