Marie Demres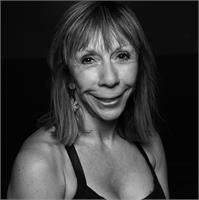 Yoga is the calm in my life, my inner strength, my patience, a gift I've given myself. Through the practice of yoga, I journey to my core, express my spirit and grow my soul. Pablo Picasso once said, "The meaning of life is to find your gift. The purpose is to give it away." By teaching yoga, I strive to give this gift away.
Marie Demres instructs the following:
Our slow-burn hatha style is a fully guided foundation-building slow grounded flow.Most forms of yoga in the West can be classified as Hatha Yoga. Hatha simply refers to the practice of physical yoga postures, meaning your Ashtanga, vinyasa, Iyengar and Power Yoga classes are all Hatha Yoga. Focused on going deeper into the breath, you are encouraged to keep your eyes closed on this inward journey, enhancing the ability to pay attention to feelings, and relax into your body even in periods of discomfort. Working to build endurance, we explore the balance of effort and ease using slower, cumulatively deeper pose sequences with longer holds designed to engage and strengthen not only the major muscle groups but to functionally integrate the entire body. In this slower yet challenging practice, within the boundaries and framework of personal individual expression, "everybody" is presented the opportunity to articulate both breath and posture. A longer Savasana rests and restores body and the mind.




This workshop is designed for those newer to yoga, however, no experience necessary, and all experience levels are welcome. Together we will navigate the basic differences between the styles of yoga to help you feel more comfortable entering a class to fit your needs and give you the confidence to attend any class at the Shelter. We will not delve into the intricacies of every pose, but we will give newcomers a firm understanding of the basics of a class. Come one, come all!!!