Elaine Braden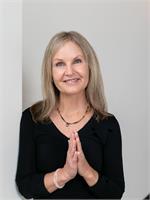 I began practicing yoga in 2000, and with consistent practice, began to let go of self-doubt, fear, anxiety, and negativity. By letting go, I was able to open myself to self-love, peace, joy, and life. My yoga practice began as a form of healthy exercise. I was suffering from lower back pain that I now realize was due to stress and anxiety. After my first class I experienced a breakthrough of letting go of suppressed feelings. I have found it to be such a life-changing experience that I wanted to share the gifts of yoga with others, and began teaching in 2004. My intention is to awaken in others the healing power of breath and movement, thereby opening our hearts and connecting with our spirit to gain a greater sense of freedom, acceptance, unconditional love, gratitude, and compassion towards ourselves and others.
Elaine Braden instructs the following:



Our slow-burn hatha style is a fully guided foundation-building slow grounded flow.Most forms of yoga in the West can be classified as Hatha Yoga. Hatha simply refers to the practice of physical yoga postures, meaning your Ashtanga, vinyasa, Iyengar and Power Yoga classes are all Hatha Yoga. Focused on going deeper into the breath, you are encouraged to keep your eyes closed on this inward journey, enhancing the ability to pay attention to feelings, and relax into your body even in periods of discomfort. Working to build endurance, we explore the balance of effort and ease using slower, cumulatively deeper pose sequences with longer holds designed to engage and strengthen not only the major muscle groups but to functionally integrate the entire body. In this slower yet challenging practice, within the boundaries and framework of personal individual expression, "everybody" is presented the opportunity to articulate both breath and posture. A longer Savasana rests and restores body and the mind.




A dynamic yoga class incorporating the wall to stretch the body, work on alignment, and build physical and mental strength. In Wall Yoga class, we move slow and controlled with deep breathing strategies to calm and focus ourselves. The heat is set at 84 degrees. Beginner and Advanced yogis are all welcomed. Many modifications are offered in this class to strengthen or nurture the body.