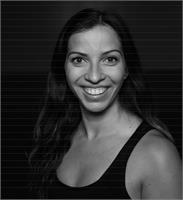 Mind, Body, Spirit & Rap Lyrics
I can't think of a better combination to promote stimulation and self-growth. Yoga Shelter is the place where these components come together; it's the place where we can dig in and see how badass we truly are. This is where we can exercise our bodies and ultimately our minds. Yoga has served as a catalyst for my spiritual growth and self-awareness; it has taught me to own my story vs. run from it. Yoga has given me the opportunity to work on myself, through myself. When we realize that the world is not out to get us, it is out to teach us, we begin to grow. We all have work to do, better to do the work in a supportive community with people who accept us for who we are in this moment, and honor who we are working on becoming.
"I've been working on myself and that's the most important work, even if you don't get paid for it"
-Big Sean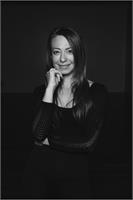 Lead Teacher
E-RYT200
It's amazing how life can change directions completely when you begin to do what you're meant to. I began teaching yoga the Autumn of 2014. Life beforehand was the usual ups and downs of a fun loving, soulful service industry Detroiter. Bartending was my main source of income. The other as a singer in a variety of bands, covers and originals. Both places I spent most of my time weren't very healthy. My life was the party. It wasn't taking me where I felt I needed to go. My spirit was in need of something more. I was ready for a change.
Yoga transformed my life in all areas. It has become my lifestyle. I have developed a plant-based diet, commitment to mental health, a daily yoga/meditation practice and making self-care a priority. Continuous work on myself keeps me honest and able to help you work through your own evolution in a safe space. I feel deeply connected to our community at Yoga Shelter. Throughout the past few years my passion for YS has been placed at every level of our company, finally landing in a lead teaching role and being a part of our Leadership Team. Among teaching all of our Signature Formats, I also teach Aerial Yoga, Floga, Kids Yoga, Workshops, Yoga 101, YTT, Co-Lead Retreats, offer private and group/private lessons, Yoga Parties and have a Mentorship Program. Inquire about any of these offers at woodman@yogashelter.com.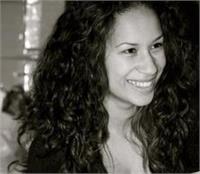 My journey into yoga began my junior year of high school. Since then I have become a birth doula, yoga teacher, aerial arts enthusiast, and an avid collector of quotes (most of which I can paraphrase pretty well). My passion to teach comes from the desire to create a space in which others can connect, listen, and build a compassionate loving relationship with themselves. I strive to empower others and constantly spread love. I practice yoga both on and off the mat to work on the most important relationship I will ever have - my relationship with myself. It takes courage, trust, and a willingness to be a little uncomfortable at times, but I assure you it is the most important and fulfilling work we can do not only for ourselves, but also for others. I simply cannot wait to share this journey with you! Namaste :)